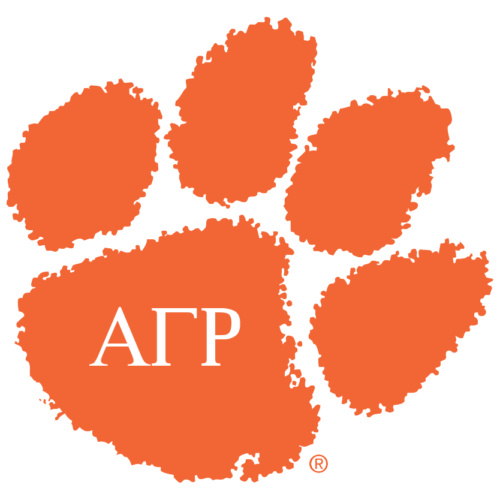 President: Geddings Jhant
Email: gjhant@clemson.edu
https://www.alphagammarho.org/
Alpha Gamma Rho (ΑΓΡ), commonly known as AGR, is a professional-social, agriculture fraternity, currently with 71 university chapters.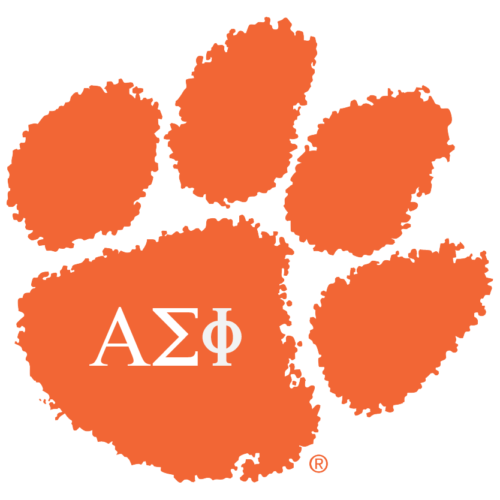 Alpha Sigma Phi
President: Kevin Sebastian
Email: ksebast@clemson.edu
http://alphasigmaphi.org/clemson-university
Alpha Sigma Phi (ΑΣΦ), commonly known as Alpha Sig, is a collegiate men's social fraternity with 161 currently active groups. Founded at Yale in 1845, it is the 10th oldest fraternity in the United States.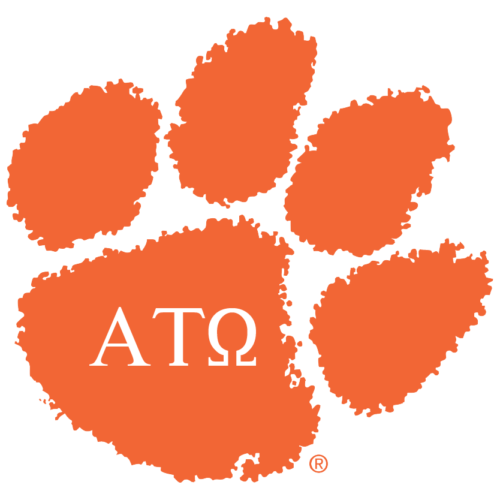 Alpha Tau Omega
President: Austin Tucker
Email: ajtucke@clemson.edu
http://www.ato.org/
Alpha Tau Omega (ΑΤΩ), commonly known as ATO, is an American social fraternity founded at the Virginia Military Institute in 1865. The fraternity has around 250 active and inactive chapters and colonies in the United States and has initiated more than 250,000 members.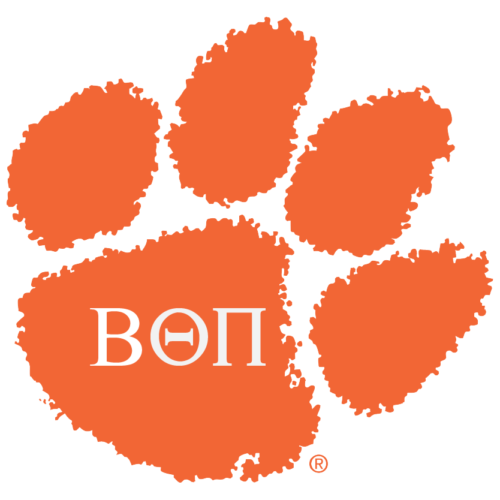 Beta Theta Pi
President: Mitchell Saunders
Email: mssaund@clemson.edu
https://www.betaclemson.com/
Beta Theta Pi, commonly known as Beta, is a social fraternity that was founded in 1839 at Miami University in Oxford, Ohio.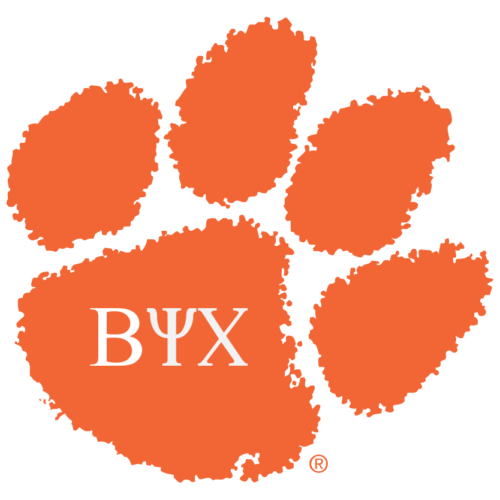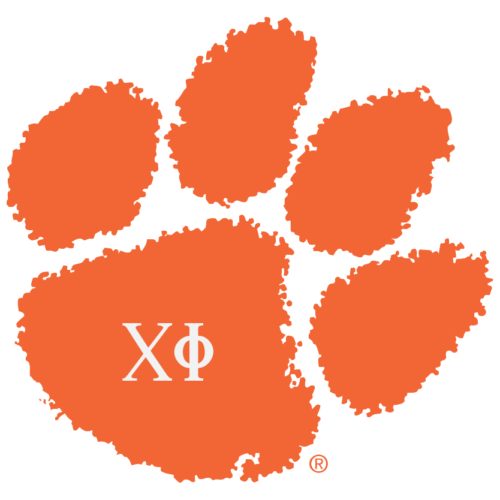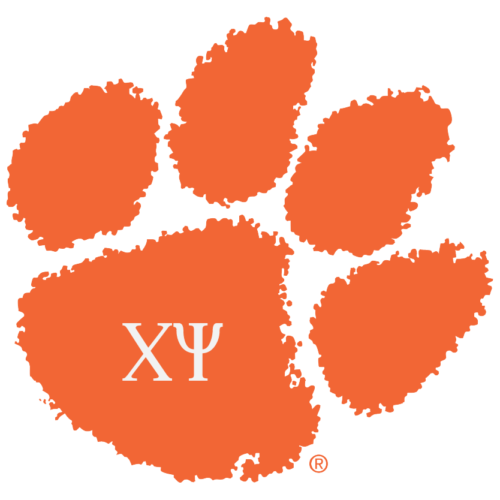 Chi Psi
President: Ryan Stoyko
Email: rstoyko@g.clemson.edu
https://www.chipsi.org/
Chi Psi Fraternity is a strong presence at 32 of America's finest institutions of higher learning, prevailing to the present day through innovation and a unique outlook. Taking the idea of brotherhood to heart, Chi Psi is focused on developing young men socially, intellectually, and morally. Chi Psi is a Fraternity of gentlemen in pursuit of excellence that enhances the college experience, develops lifelong relationships, and builds better men.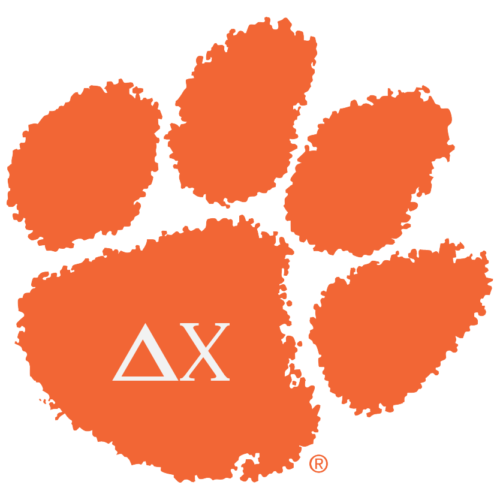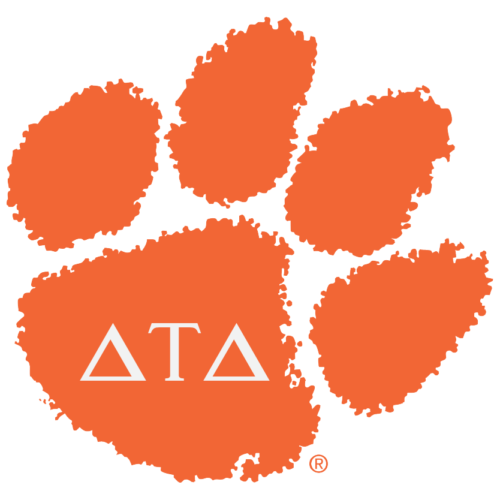 Delta Tau Delta
President: Nathan Williams
Email: newilli@clemson.edu
http://clemson.deltsconnect.org/
Delta Tau Delta, commonly known as DTD or Delt, is a United States-based international Greek letter college fraternity. Delta Tau Delta was founded in 1858 at Bethany College, Bethany, Virginia.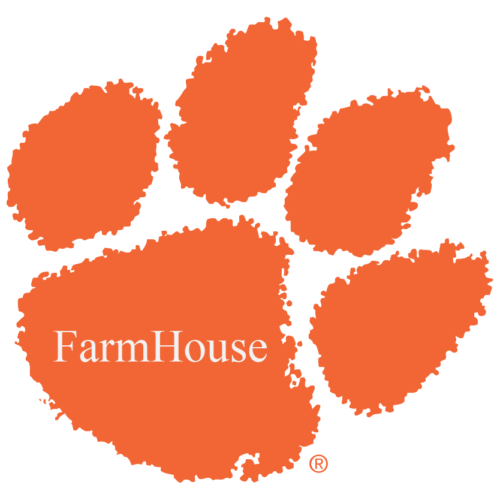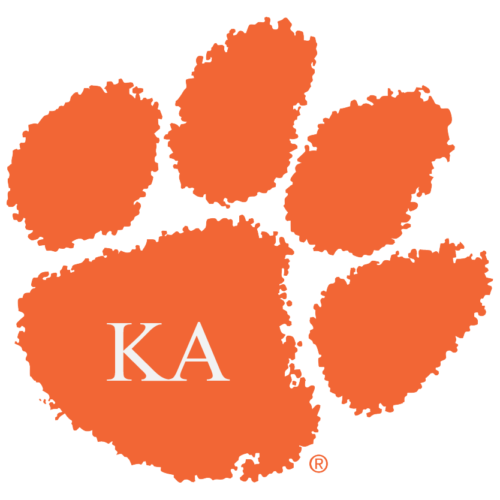 Kappa Alpha Order
President: Evans Few
Email: wefew@clemson.edu
https://www.kappaalphaorder.org/tag/clemson-university
https://www.kappaalphaorder.org
Kappa Alpha Order, commonly known as Kappa Alpha or simply KA, is a social fraternity and a fraternal order founded in 1865 at Washington College in Lexington, Virginia.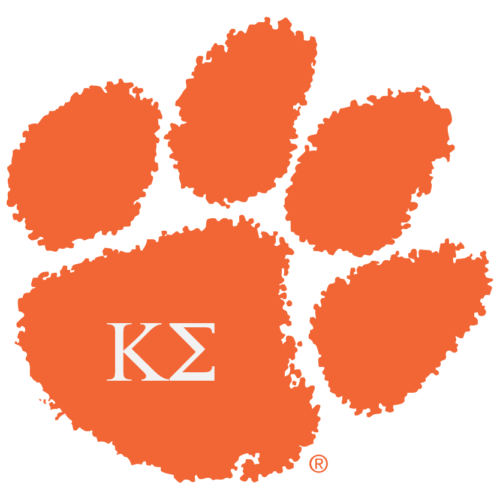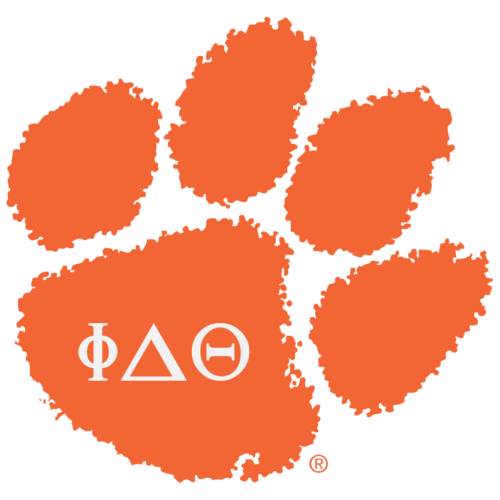 Phi Delta Theta
President: Mitchell Steiner
Email: clemson.pdt.pres@gmail.com
https://www.phideltatheta.org
Phi Delta Theta, commonly known as Phi Delt, is an international social fraternity founded at Miami University in 1848 and headquartered in Oxford, Ohio.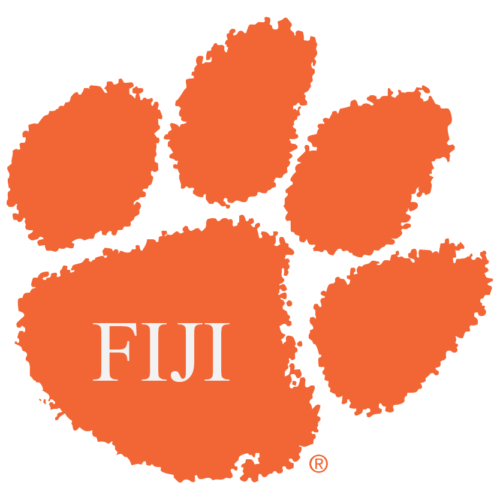 Phi Gamma Delta
President: Chad Bureau
Email: cbureau@clemson.edu
https://www.cufiji.com/
https://www.phigam.org/
Phi Gamma Delta, commonly known as FIJI or Phi Gam, is a social fraternity with more than 158 active chapters and 13 colonies across the United States and Canada. It was founded at Jefferson College, Pennsylvania, in 1848.
Founded in 1972 at Clemson University, the Chi Alpha Chapter of Phi Gamma Delta is an IFC Fraternity founded on the values of Friendship, Knowledge, Service, Morality and Exellence. More commonly referred to as Fiji, the chapter exists to build lifelong friendships, uphold high ethical standards, and provide opportunities for personal development. The chapter's Greek name Chi Alpha relates to the city of Clemson (Chi) and the first chapter in the state of South Carolina (Alpha).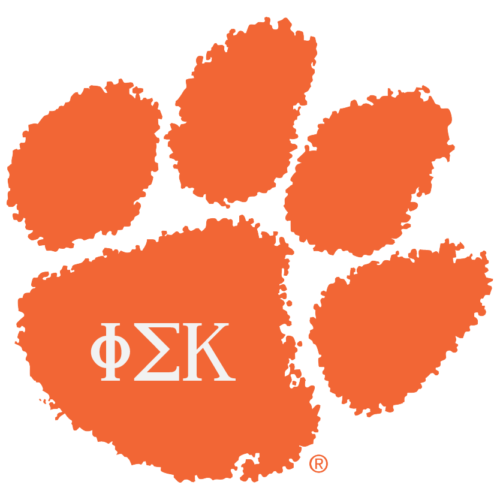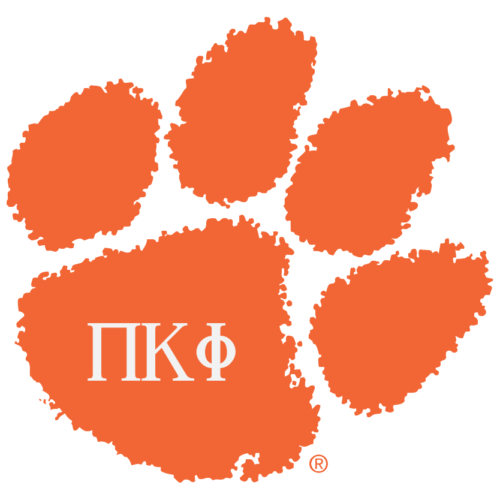 Pi Kappa Phi
President: Jack Tchirkow
Email: jtchirk@g.clemson.edu
http://www.clemsonpikappaphi.com/
http://www.pikapp.org/
Pi Kappa Phi was founded in Charleston, SC on December 10th, 1904. Three friends at the College of Charleston decided to come together and start their own fraternity. The three men grew to seven, then eight, and eventually spread across the nation and the current Pi Kappa Phi national fraternity is more than 120,000 brothers strong.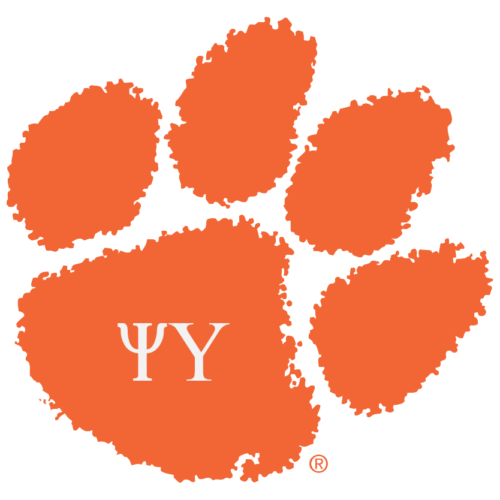 Psi Upsilon
President: Seth Cline
Email: sdcline@g.clemson.edu
https://www.psiu.org/
Psi Upsilon, commonly known as Psi U, is a North American fraternity, founded at Union College on November 24, 1833.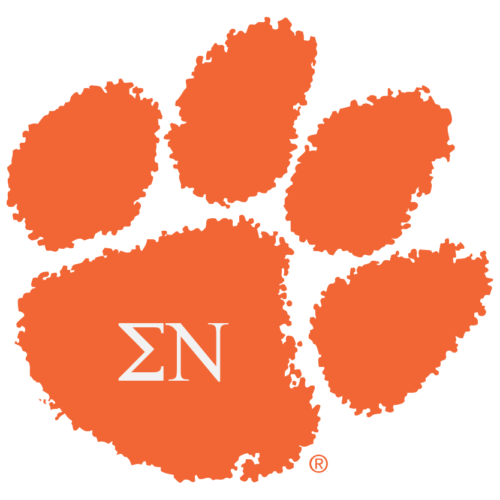 Sigma Nu
President: Chase Salisbury
Email: csaulis@g.clemson.edu
https://www.thetazetasigmanu.com/
www.sigmanu.org
Headquartered in Lexington, Virginia, Sigma Nu Fraternity was founded in 1869 at Virginia Military Institute in Lexington. The Fraternity's founders established this original "Legion of Honor," giving their solemn pledge to form a brotherhood that had love, honor, and truth serving as its members' guiding principles. Sigma Nu currently has 166 active chapters and colonies on college campuses throughout the United States, and has initiated over 235,000 members since its founding.
The Theta Zeta chapter at Clemson University started as a local chapter, Kappa Delta Chi. Founded in December of 1959, the Kappa Delta Chi chapter was conspicuous at Clemson University and was later founded as the Theta Zeta chapter of Sigma Nu on April 12, 1970. To this day, the members of the Theta Zeta chapter pride themselves on maintaining the values and principles upon which the fraternity was founded.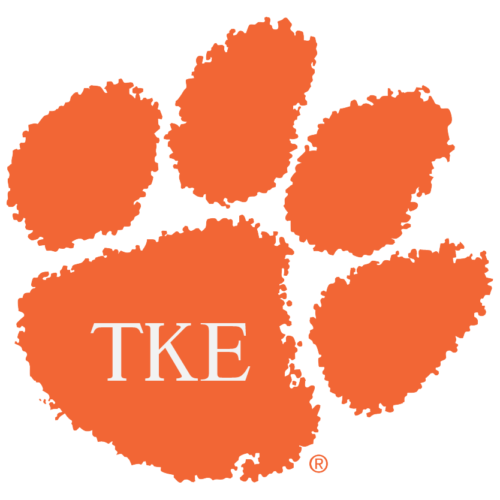 Tau Kappa Epsilon
President: Brian Kessler
Email: bkessle@clemson.edu
https://www.tke.org/chapter/531/sigma-psi
www.tke.org
Tau Kappa Epsilon, commonly known as TKE or Teke, is an international all-male secret and social college fraternity founded on January 10, 1899, at Illinois Wesleyan University. The organization has chapters throughout the United States and Canada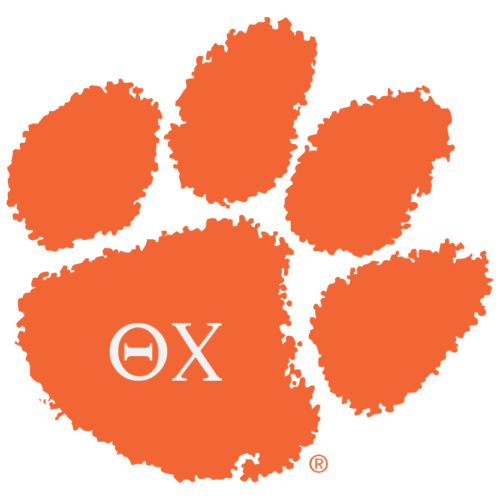 Theta Chi
President: Matt Garberina
Email: mpgarbe@g.clemson.edu
http://www.clemsonthetachi.org/
https://www.thetachi.org/
The Eta Alpha chapter of Theta Chi is a recently reinstalled colony with 45 men that are working hard to make a lasting impact on the Clemson campus and their fraternity by exhibiting the traits of a resolute man. Our goal is to be an example to other fraternities by standing out through our passion and our dedication to our brothers and the community around us.
Theta Chi is an international college fraternity. It was founded on April 10, 1856 at Norwich University in Norwich, Vermont, and is a member of the North-American Interfraternity Conference